California Online Voter Guide
2020 Presidential General Election
November 3, 2020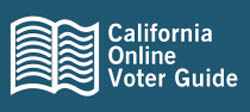 Important Dates:
October 5

 

- Vote-by-Mail ballots start being sent out to all active registered voters;  first day of early voting

October 19

 - Voter registration deadline
October 20 - November 3 - Conditional, "same day" voter registration available at vote centers and county election offices
October 27 - last day to request a vote-by-mail ballot be sent by mail; voters advised to return ballots by mail by this day

Tuesday, November 3

- Election Day - polling places and vote centers are open statewide 7am - 8 pm. Conditional voter registration available at all voting sites. 
Resources:
Now Playing - CVF's 2020 Election Song with Voting Tips!
From The California Voter Foundation: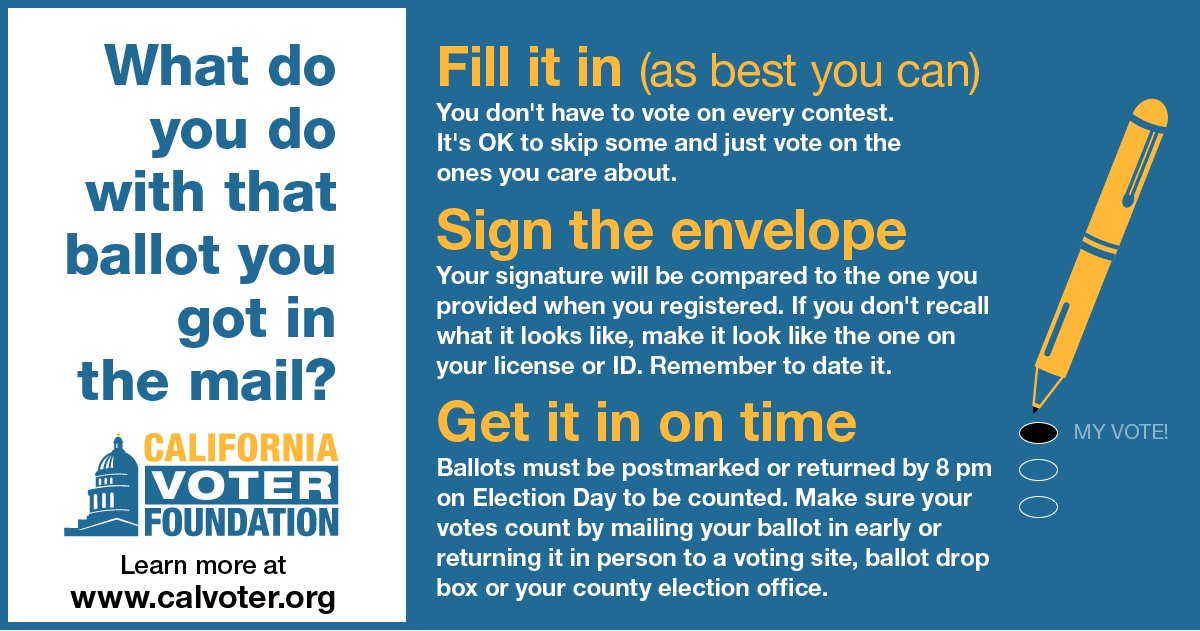 From Maplight & the League of Women Voters:
Voters Edge - comprehensive nonpartisan election information 
From the Secretary of State:
CVF recommends these additional nonpartisan voter resources:
---
Archived editions of CVF's California Online Voter Guide: