Now more than ever, voters need an election process they can trust.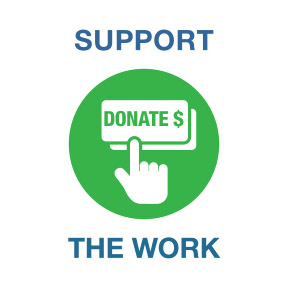 click above to donate via PayPal
For 27 years, The California Voter Foundation has worked to help voters make informed choices and vote with confidence. 
Long before the 2020 election, CVF helped lay the groundwork for secure, transparent elections by working to outlaw paperless electronic voting in California and ensuring meaningful, post-election audits are conducted. 
Other states followed California's lead. As a result of these and many others' efforts, the 2020 presidential election was considered to be the most secure and transparent in U.S. history!
In 2021, CVF is working to address harassment of election officials and supporting expanded funding to pay the costs of free and fair elections. 
Please help us continue this important work with your tax-deductible donation!
From innovating the Internet as a tool for nonpartisan voter education, to shedding "digital sunlight" through electronic filing and online disclosure of campaign donations, to securing the vote by requiring paper ballots and post-election audits, CVF operates at the place where democracy and technology intersect, improving the voting process to better serve voters. 
Please donate today with your credit or debit card via PayPal, or by check, to:
California Voter Foundation
P.O. Box 189277
Sacramento, CA  95818-9277
Please make a tax-deductible donation today to help CVF continue helping inform and protect voters and secure our elections. 
In honor of CVF's 25th anniversary, we put together this 5-minute video highlighting CVF's achievements!
Please support the work and help us keep helping voters. 
 
 - The California Voter Foundation Board of Directors
(Pictured L-R) Mindy Romero, David Jefferson, Susan King Roth, Jack Lerner, Kim Alexander, Cathy Darling Allen, and Steve Levine,
along with Joseph Lorenzo Hall
The California Voter Foundation is a non-partisan, non-profit, tax-exempt 501(c)(3) organization, all contributions are tax-deductible, Tax ID #68-0190132.